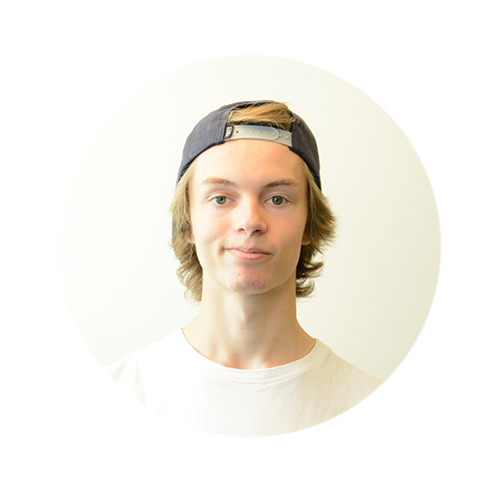 My name is Victor Müller. I am a character animator from Sweden.
Animating characters is my Passion.
I love giving characters life and motion mostly focused on action.
My goal is one day work as a professional 3D animator.
Once I get a assignment I can work for hours.
I am allergic to being late.
Summary of Skills
3D and 2D animation.
3D hard surface modeling
Knowledge of Storyboarding and teamwork
Education in Media, communication and filmmaking, including cinematography,
photography, video editing and basic management skills.
Education
2017-2018
Hyper Island – Motion Creative
2014-2017
LBS Gymnasium – Media communication
Experience
2017
Script writer and a animator for Lagerkoll AB commercial
https://www.youtube.com/watch?v=qLFCzylPdmk
2016
Worked 2 weeks at Locum AB's communication department.
Software Skills
Adobe suite
Autodesk 3DS Max
Autodesk MAYA
Cinema 4D
TVPaint
Substance Painter
Business email: contact@victormuller.se